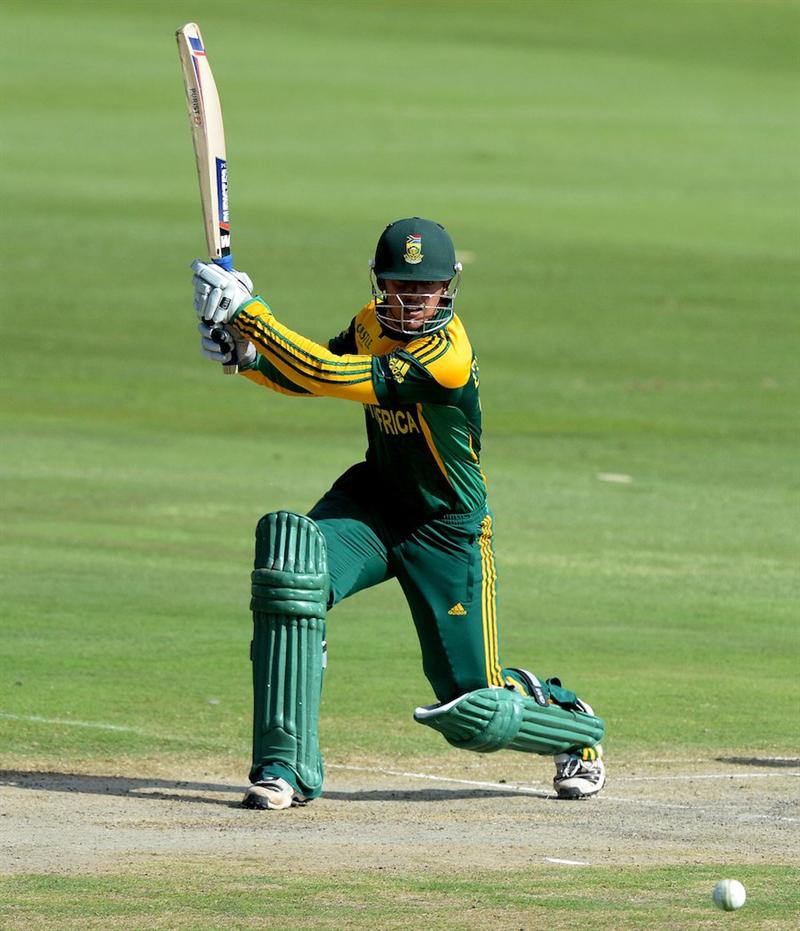 Quinton de Kock (21) is a superb young batsman. How many other young cricketers do not receive chances because older players are given positions ahead of them? Photo from CricInfo.
It was nice to see the Proteas beat Sri Lanka in a One Day International series in Sri Lanka for the first time. South Africa won the series 2–1 on 12 July thanks to centuries by Quinton de Kock and AB de Villiers in the deciding match. SA posted 339–5, their highest ODI score against Sri Lanka, and de Kock's 128 was the highest ODI score by a South African batsman against Sri Lanka. In response, Sri Lanka could only muster 257 all out.
But the series highlighted a prevailing issue: the expiration date of players.
Jacques Kallis (38 years old) again failed in a series, scoring 0, 1 and 4 (average of 1.67). At least he can say his scores were increasing. Mahela Jayawardene, Sri Lanka's veteran/legend also struggled with scores of 10, 48 and 2 (average of 20). Whereas South Africa's upcoming batsman Quinton de Kock (21 years old) scored 27, 4 and 128 (average of 53).
Jacques Kallis is a true servant of South African cricket. But perhaps it is time for him to retire. Photo from www.dailymail.co.uk
Kallis and Jayawardene have performed heroically for their countries since 1995 and 1997 respectively. Kallis is SA's best ever all-rounder and leading run scorer in Tests and ODIs. Kallis retired from Test cricket at the beginning of this year, and Jayawardene retired from International T20s at the end of the T20 World Cup.
But if both these legends keep failing, no past success should allow them to keep their positions.
Mahela Jayawardene. Photo from http://sports.ndtv.com